Amryt Pharma (www.amrytpharma.com/) has appointed FarmaMondo, the world's leader in paid-access to unlicensed medicines, to exclusively manage the access of its innovative therapy Lomitapide (EMA approval under brand name Lojuxta®) to named patients in Switzerland and CIS (excluding Russia). FarmaMondo will establish a Managed Access Program service on behalf of Amryt and in collaboration with Amryt medical teams to extend access to unsolicited requests of HCPs in the covered region.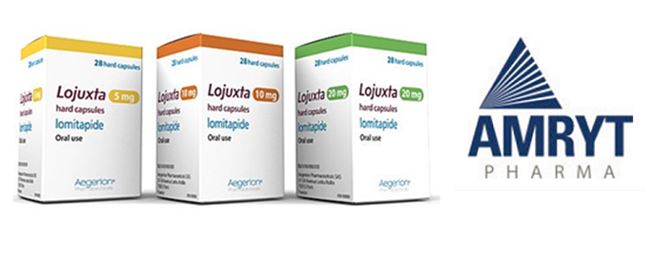 About Lomitapide
Lojuxta® (lomitapide) is a prescription medicine used along with diet and other lipid-lowering treatments, including low-density lipoprotein (LDL) apheresis where available, in adults with homozygous familial hypercholesterolaemia (HoFH).
About FarmaMondo
FarmaMondo is a Swiss-based pharmaceutical company with a focus on providing paid access to unlicensed medicines. Our global footprint includes commercial operations in more than 70 markets, headquartered from Switzerland with regional hubs in Europe, Asia and Latin America.
For more information about FarmaMondo please visit www.farmamondo.com.
For all inquiries regarding Lojuxta®, please contact
Email:  info@farmamondo.com   Phone: +41 91 6976390
About Amryt Pharma
Amryt Pharma is a listed (AIM and Irish Stock exchanges) biopharmaceutical company focused on developing and delivering innovative new treatments to help improve the lives of patients with rare and orphan diseases. Amryt comprises a profitable and growing commercial business with a significant development pipeline.